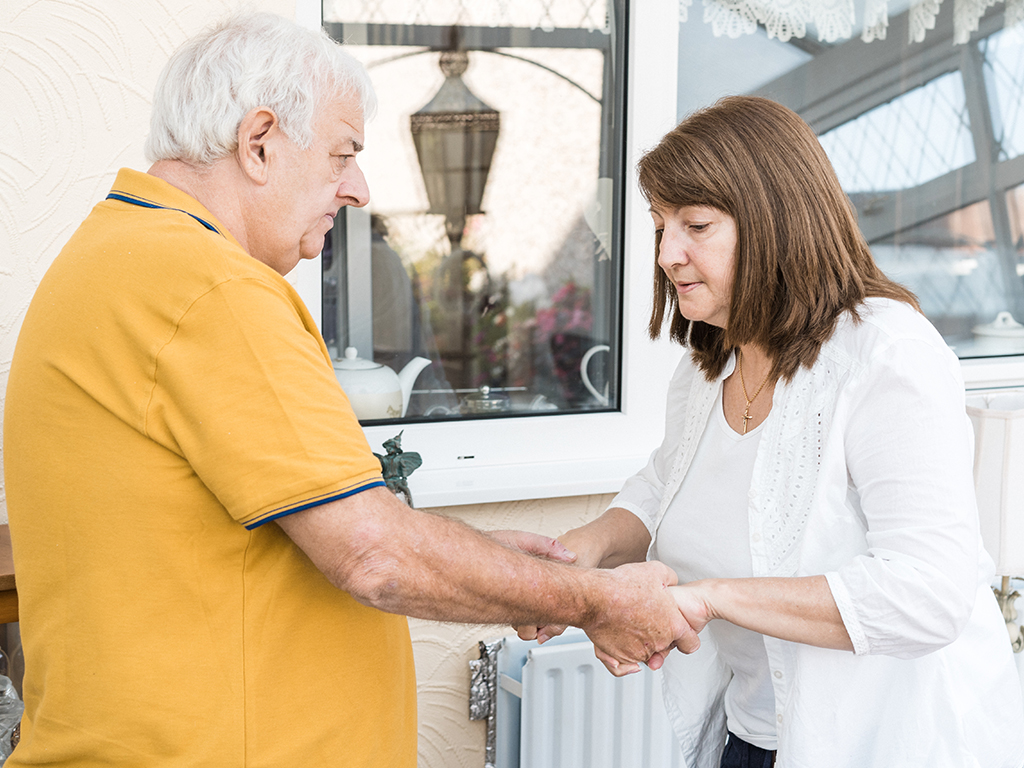 If your relative or friend has been diagnosed with MND or Kennedy's disease, supporting them may feel part of your relationship. However, health and social care services describe someone who provides unpaid care support as a 'carer'. This term can help you identify support for carers. See carer wellbeing activities at the bottom of this page.
 
Select from the following options or search for content by need with our:
Care information finder
"I think that sometimes people take on a caring role, but don't realise they are carers and don't get the help that is available to them."

Carer, supporting a person with MND
Carer wellbeing activities 
See the drop-down option above for other wellbeing activities. Short audio and video activities are featured below. All have been created by experienced practitioners, to help support carer wellbeing with mindfulness, meditation and gentle exercise.
We know how difficult it can be to find time for yourself, so each activity is only 10-25 minutes long. You decide how, where and when you want to use them.
Disclaimer: It's important to read the notes below before attempting these activities. Neither the practitioners featured on this page or the MND Association assume responsibility for any injuries experienced during these sessions.
Before you begin
We recommend listening to or watching each activity first, even if movement is not included. Think about safety, within your personal physical limitations. Build up any movement slowly, rather than force and strain.
Always consult your GP or specialist health care professionals before beginning a new exercise programme. This is particularly important if you have a specific injury or disease, or if you are pregnant.
Our practitioners
Julia Mitchell is qualified to lead sessions in Shibashi Qigong and Daily Tai Chi. Julia is also a member of the Shibashi Training Academy and the Tai Chi Union of Great Britain.
Graeme Waterfield is a qualified tai chi, meditation and yoga instructor, with 25 years experience.
Tracy Woodward is a qualified gym instructor who particularly enjoys running outdoor sessions. She is also qualified in nutrition for physical performance and general nutrition and weight management advice.
Page last updated: 16 August 2023
Next review: January 2025