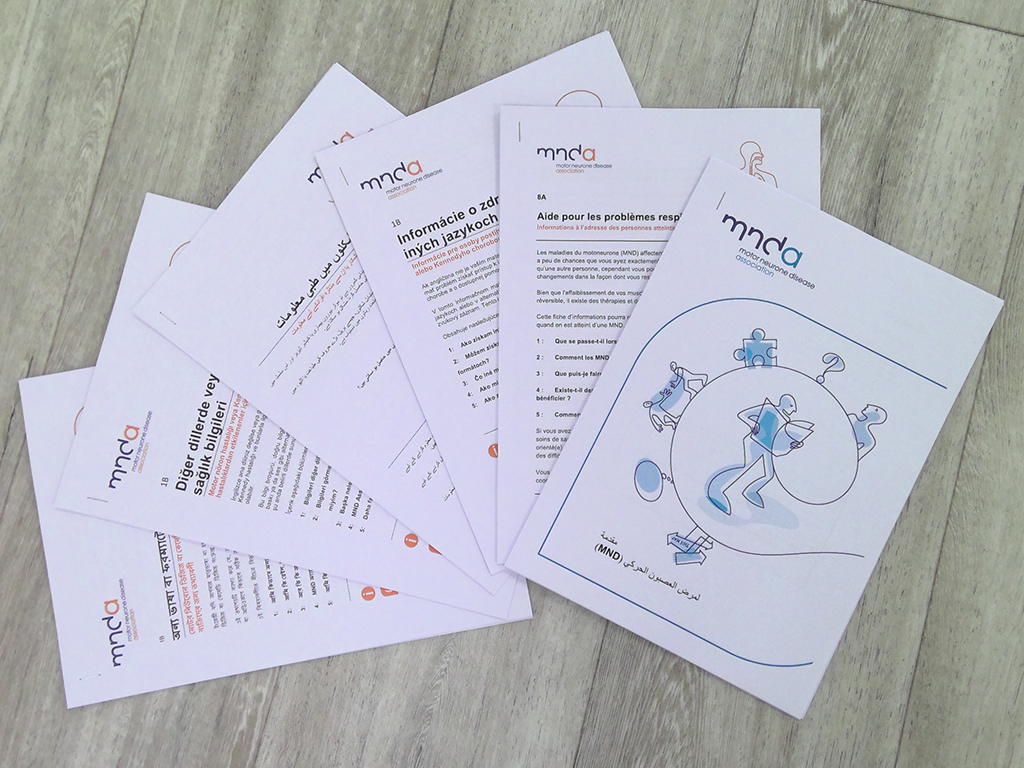 Find our information in other languages and formats here.
If you find English difficult to understand, our MND Connect helpline or Benefits Advice Service can arrange for an interpreter to join your telephone call.
If you ask, health and social care professionals may also be able to arrange for an interpreter to help you at a future appointment with them.
"I don't have family here in the UK, neither does my son, so we feel very lonely without money, moral support or information. Help!"
We provide some of our publications in a range of languages. You can download these by selecting from the options below, or contact MND Connect to order:
a copy in print
a copy in Braille for people with sight impairment
up to two of the publications shown below, in a language not already covered, in any one year
Telephone: 0808 802 6262
Email: [email protected]
To help you make an important decision about treatment and care, we may also be able to translate an additional information sheet (not shown below) or a section from our larger guides. We support translation requests if you live in England, Wales or Northern Ireland.
Contact MND Connect to discuss your needs and find out more.
Please note, we use reputable translation services, but cannot take responsibility for any errors in translation.
Other formats may also be available.
Page last updated: 13 November 2023
Next review: January 2025