"Our relationship with the Motor Neurone Disease Association goes back over three decades. We are delighted to support the high quality work of the charity as it seeks to combat this most challenging of diseases. Most recently, we have provided funds for specialist equipment which we hope goes some way to improving the lives of people living with MND."

Paul Ramsbottom, Chief Executive of the Wolfson Foundation
The generous support of charitable trusts and foundations is essential in helping us work towards our vision of a world free from MND, and in enabling us to care for those affected by the disease here and now.
Our trust and foundation partners
We would particularly like to thank the following trusts who have made a substantial contribution to our work:
 Alan Davidson Foundation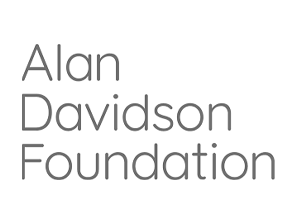 The Alan Davidson Foundation has supported our care and research programme over several years.
www.alandavidsonfoundation.org
The Basil Samuel Charitable Trust
The Basil Samuel Charitable Trust is helping to fund our support grants and equipment loan service, helping to ensure that people with MND get the equipment and adaptations they need, when they need it.
The Barbara Naylor Trust
The Barbara Naylor Trust is supporting one of our PhD Studentships at the University of Sheffield, which aims to identify new genetic risk factors for MND through analysing non-coding DNA from different cell types.
 Betty Messenger Charitable Foundation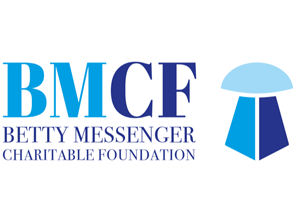 The Betty Messenger Charitable Foundation is supporting the development of the MND Register – a database to capture information about everyone with MND in the UK which will support research into the disease.
www.bettymessengerfoundation.co.uk
The Bruce Wake Charitable Trust
The Bruce Wake Charitable Trust has supported our research into familial (inherited) MND over many years.
 The Constance Travis Charitable Trust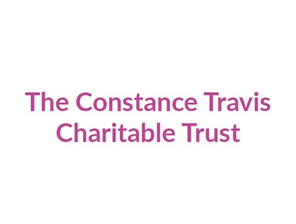 The Constance Travis Charitable Trust is supporting our care and support services for people affected by MND across Northamptonshire.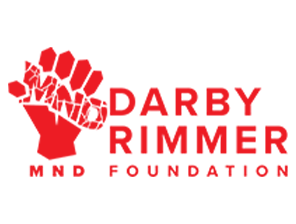 The Darby Rimmer MND Foundation is helping to fund our care programme, most recently through supporting our children and young person's grants and the purchase of riser recliners.
The Freshfield Foundation has supported our research programme over a number of years.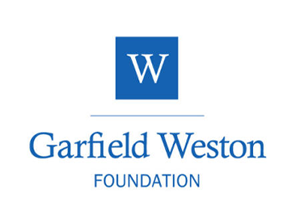 The Garfield Weston Foundation has supported a number of research projects. The most recent grant is towards MIROCALS which is investigating the drug interleukin-2 as a potential treatment for MND.
The Greendale Charitable Foundation have supported our research programme for decades, most recently with a donation towards our PRELUDE clinical drug trial, which is investigating lithium carbonate as a possible new treatment for MND.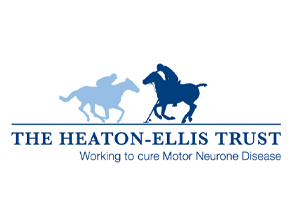 The Heaton-Ellis Trust has supported our research programme over many years, most recently through funding a PhD studentship which is testing a new type of MRI scan as a diagnostic tool for MND. 
The Jones 1986 Charitable Trust are helping to fund our Nottingham MND Care Centre, helping to provide co-ordinated care to local people with MND.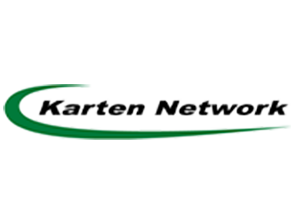 The Ian Karten Charitable Trust supported us with the purchase of specialist communication aids to loan to people with MND, as well as equipment to enable people with MND to undertake voicebanking.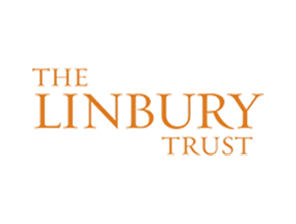 The Linbury Trust is supporting Project AMBRoSIA, which is a five-year collaborative research project searching for biomarkers for MND.
The Masonic Charitable Foundation is supporting a PhD studentship which is focusing on RNA dysfunction in MND and aims to understand more about the two mutant MND-causing proteins TDP-43 and FUS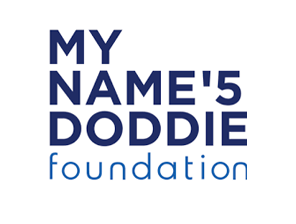 My Name'5 Doddie Foundation is helping people living with MND adapt their homes and funding respite activities for carers.
The Netherby Trust is generously supporting the training of our new Association Visitors.
The William Brake Charitable Trust has supported a variety of projects over many years, most recently with a grant towards a research project looking at the electrical activity of nerve cells.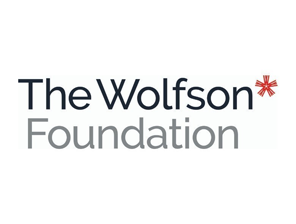 The Wolfson Foundation has supported us over many years, most recently with grants towards communication aids.
For people living with MND every donation offers hope. Hope that their voices will continue to be heard and their individual needs recognised by society. Hope that standards of care will continue to improve and that they are able to access the support they need whenever they need it. Hope that one day a cure will be found.
Want to speak to us?
If you are a trustee or administrator of a charitable trust or foundation, we would be delighted to hear from you.
Whether you are interested in our work generally, or would like to support a particular project, we would be pleased to discuss this with you.
If you would like to support us, we will regularly provide bespoke updates on the project(s) you have chosen to support, as well as any further updates or information that you would like.
Please get in touch if you would like to learn more:
 Call us: 01604 611853              Email us:

[email protected]