Claiming benefits may appear daunting and difficult but can make a significant difference to your financial position. The MND Association benefits advice service provides advice by phone and email in England, Wales and Northern Ireland, it also provides advice via web chat in England and Wales.
Our qualified advisers will help you identify the benefits you may be able to claim and work out the best way of claiming them. They can also deal with complex benefits issues on your behalf and appeal against decisions. Depending upon where you live and your circumstances they may be able to arrange a home visit to help with the completion of forms.
England and Wales

In partnership with Citizens Advice Cardiff & Vale, free, confidential and impartial benefits advice is available by phone, e-mail or web chat from 9am to 5pm Monday to Friday, excluding public holidays.
Call for free on 0808 801 0620, send an email using the form below or start a conversation on web chat. If you would like to speak to someone in Welsh please let the adviser know.
If you do not receive an initial contact email into your inbox, then please check your spam or junk mail folders as sometimes it may appear there.
If you struggle with English please let the adviser know. We should be able to provide a simultaneous translation between your chosen language and English.
Northern Ireland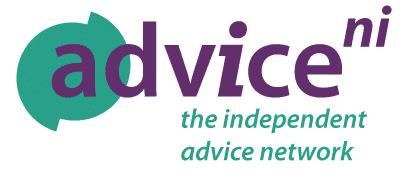 Advice NI, offer free, confidential and impartial welfare benefits advice available by telephone and e-mail between 9am and 5pm Monday to Friday, except on public holidays.
Call for free on 0800 915 4604
Advice NI was founded in 1995. It is a registered charity and membership organisation that exists to provide leadership and services to its 62 advice agency members.
Make the Call Service - an advisor will check you're getting all the benefits, services and supports you're entitled to.
Freephone (network charges may apply) 0800 232 1271 or email us.
Phone lines are open Monday to Friday from 9.00 am to 5.00 pm (excluding public holidays)
Data Protection

Calls to the MND Association's benefits advice service may be recorded for quality and training purposes. In order that we can ensure that the best possible support can be provided, and only with your permission, a confidential written record of your enquiry will be made and stored securely in accordance with the requirements of the Data Protection Act and the General Data Protection Regulation.
We will only use your information for the purpose of your enquiry. Unless we have your explicit consent to do so, we will not use your information for any other purposes.
Please note that although every effort is made to protect the Association's website, email and web chat are not always guaranteed to be secure. More detailed information about the way(s) in which information is stored and used is contained within our privacy policy.
Further help and information

Our benefits and support

Visit the 'Our services' section of this site for more information.
A series of short films explaining the PIP application process has been produced by the DWP and is available on YouTube.
Other online services

Benefits related information, tools and materials, including benefits calculators, can be found on the following websites:
Locally

Details of local Citizens Advice services can be found via the Citizens Advice website. Information about other local advice and support services may be able to be found via the Local Authority (Council) website.
Telephone

There are a number of helplines available in England and Wales, including:
Citizens Advice - Adviceline - 0344 411 1444 (England) / 0344 477 2020 (Wales - Welsh speaking option available)
Carers UK Benefits Advice line - 0808 808 7777
*Please note that calls to 0808 numbers are free but calls to other numbers will be charged at different rates. Calls from mobiles may be more expensive.