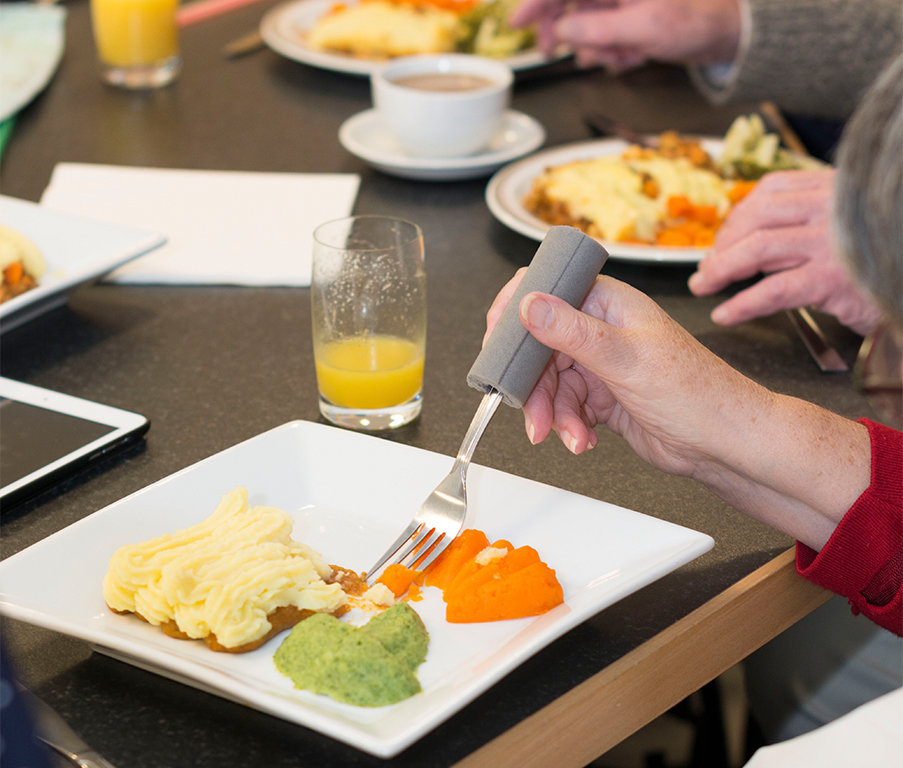 If MND affects swallowing, eating and drinking, mealtimes can take longer and you may eat less. As a result, you could lose weight, which also happens if your muscles shrink with reduced movement. Weight loss can impact on your wellbeing. Swallowing difficulties can also affect social occasions, where food and drink are involved. 
 
Select from the following options or search for content by need with our:
Care information finder
"You may never have swallowing difficulties, but no two people with MND are the same. It's so difficult to predict the symptoms."

Nina Squires, speech and language therapist
Watch our video to see how our Eating and drinking guide was developed, and some of the cookery techniques involved. 
Page last updated: 16 August 2023
Next review: January 2025