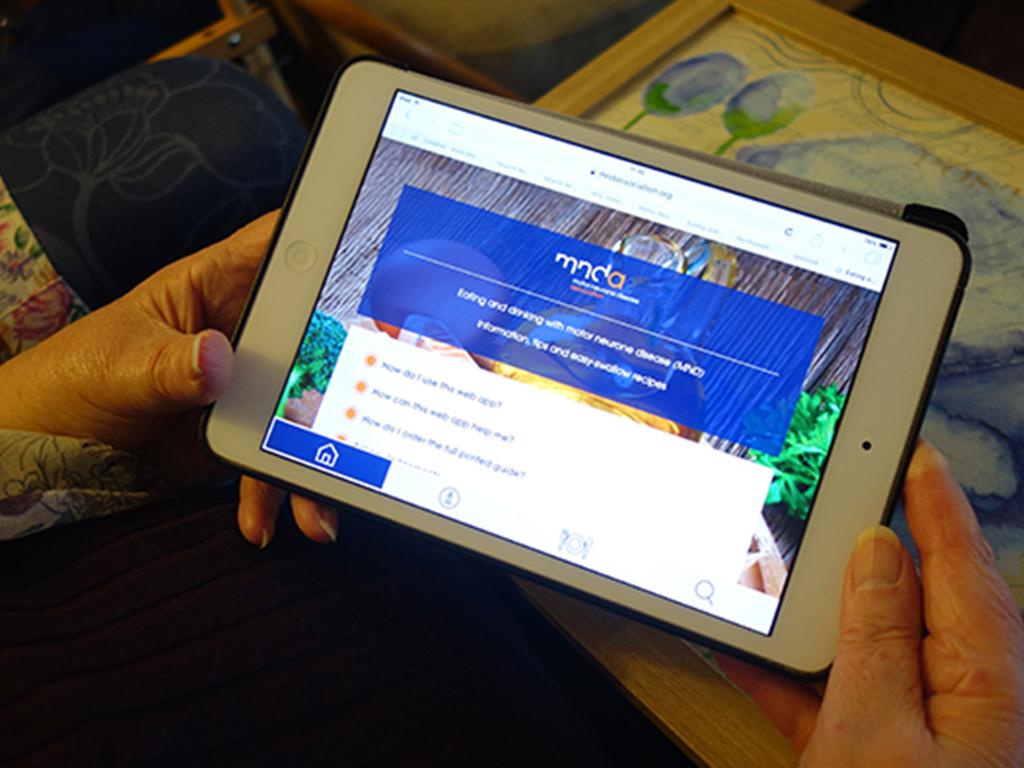 A growing number of free or low cost apps can help when living with or affected by MND or Kennedy's disease. We have provided examples to start your search. Where possible, we have linked to the organisations website. However in some cases, where the app is only available on one operating system, we have linked directly to the download page.
Select from the following for apps. You can also search for information content by need with our:
Care information finder
"I have a smartphone and haven't looked back. I intend to get a tablet later, to ensure it is the most up to date."

Person living with MND
Has an app made your life easier? Do you want to recommend it to be featured on our website? Share your ideas on our apps survey.
Page last updated: 25 January 2023
Next review: January 2025