Location

Contact

Phone

Email
Welcome to the West Dorset Branch
The branch is run entirely by volunteers and aims to provide the best possible support to local people with MND, their families, and carers.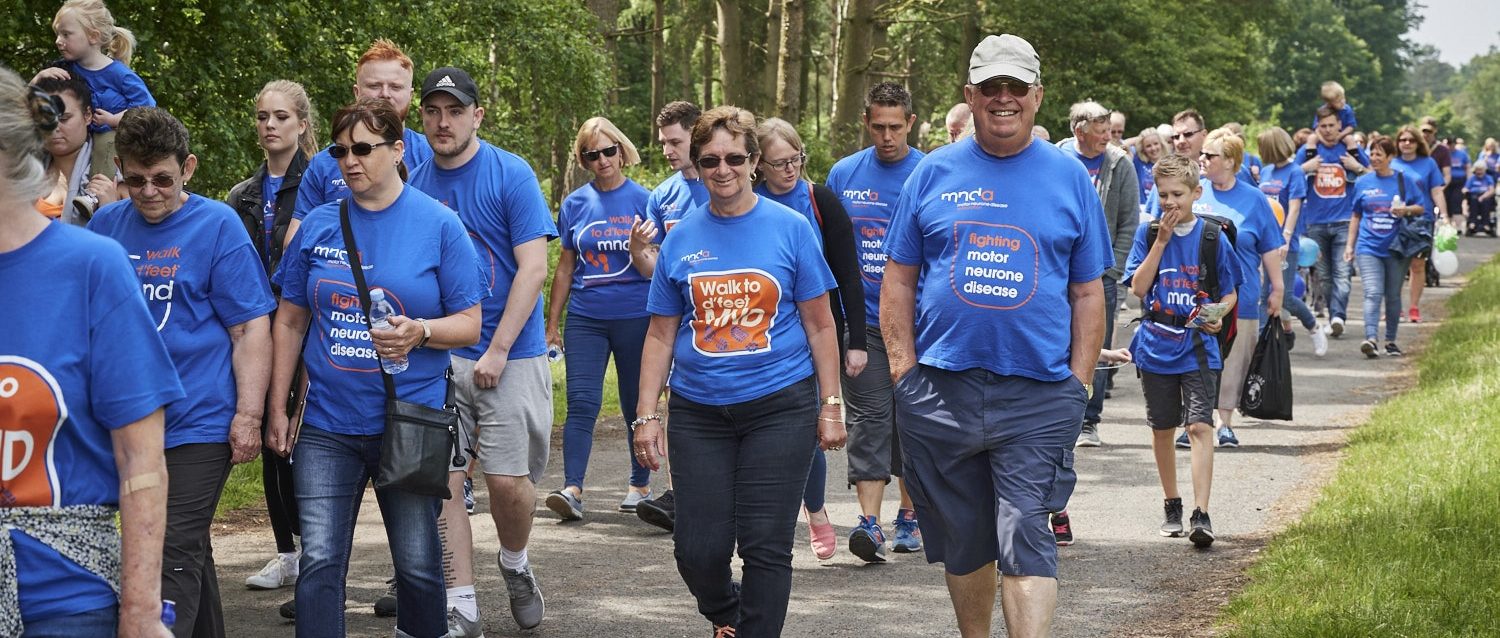 About us
Welcome to the West Dorset Branch of the Motor Neurone Disease (MND) Association.
Run by volunteers we are here for people suspected of or living with MND and for anybody affected by MND in West Dorset.
We do the following:
• We raise funds and provide funding, primarily through our grants programme
• We provide information and updates, primarily through our Facebook group
• We provide information about care and support options in the local area, this includes linking to our network of Support Volunteers and to professionals
• We provide support for people living with or affected by MND, primarily through our monthly support meetings
Events
Branch Support Meetings take place at Castle Gardens Centre in Sherborne (DT9 5NR) and are open to anyone in the area living with or affected by MND.
These social and supportive meetings run monthly on a Monday between 11.30-2.00pm and include lunch. No booking required.
Latest News
Walk to D'Feet
On Sunday 31st July we held our first fundraising Walk to D'Feet in three years along Weymouth seafront. Over 20 people joined the walk raising over £2000 in total, a fantastic effort. Special mention to Phoebe and Florence who not only completed the 4 mile course with energy to spare but contributed over £815 towards the cause!!
In the Bridport News
We were delighted to receive a cheque for just over £2,500 recently following the fundraising efforts of the Eype Schoolroom Quilters to celebrate their 15th anniversary and in memory of one of their founder members Diana Davis who died in 2017 as a result of MND. Diana Harvey, co-organiser of the events said "this whole process has been an emotional and busy two years – but rewarding" in an article that featured in the Bridport News.
Would you like to help?
Have you ever considered volunteering with us? We would love to hear from anyone who is interested in any of the following:
• Supporting people living with or affected by MND
• Fundraising
• Engaging with diverse communities
• Getting involved in local or national campaigns
• Public speaking
For further details or an informal chat contact [email protected]