Location

Contact

Phone

Email
Welcome to the Staffordshire Support Group
The group is run entirely by volunteers and aims to provide the best possible support to local people with MND, their families, and carers.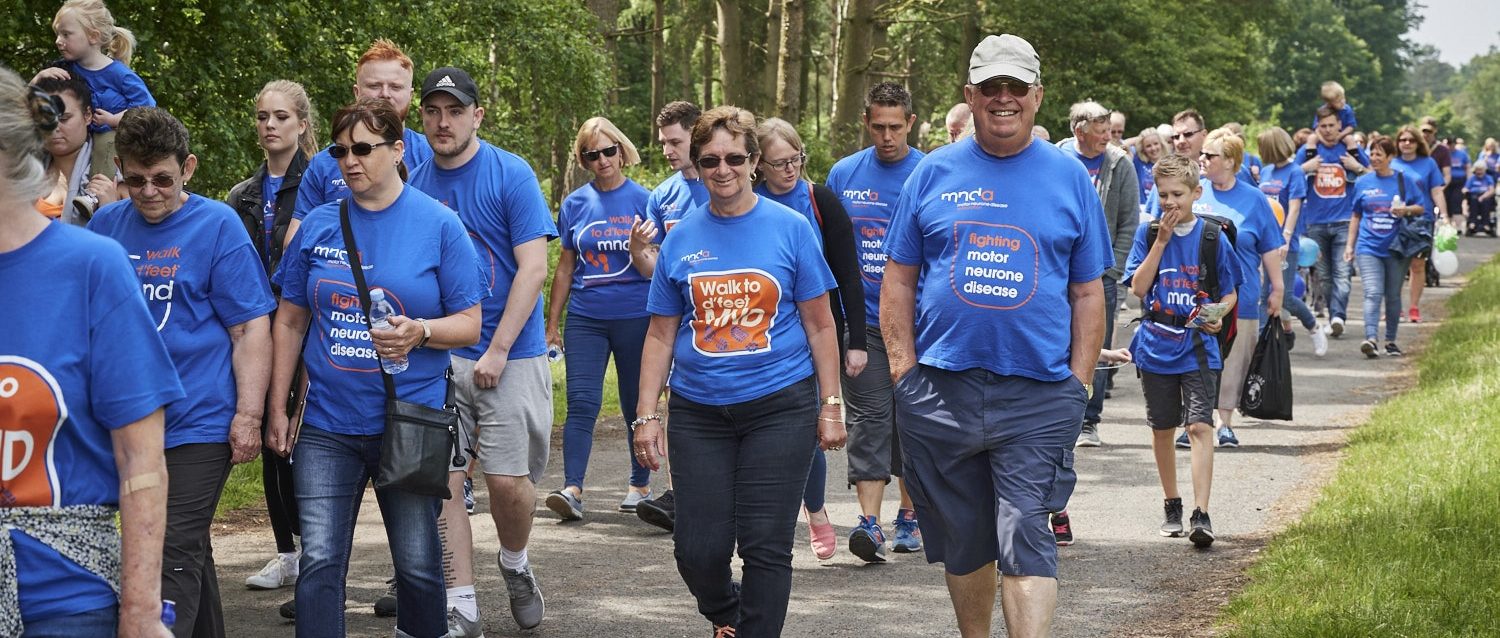 Latest News

(Pictured above) Alarna and Nate Hill joined us on our Walk to d'feet and helped raise a massive £653 in honour of their Nan Janet Haywood who is living with MND.
We'd love to see you at our Garden Centre Get-Together on Wednesdays, see a list of dates and locations below.
An opportunity to share with & enjoy the company of others facing the same challenges – and spoil yourself with some retail therapy in this lovely garden centre!
Upcoming garden centre get togethers:
Stay tuned for more dates coming soon!
Can you help?
The Staffordshire Support Group hold monthly meetings where people with MND, their carers, families and friends receive a warm welcome and can enjoy a supportive few hours in the company of others who understand the many challenges they are facing.
We are searching for new people to join us. Would you be interested in giving a few hours a week to help the group? We welcome anyone with a keenness to help us make a difference for people living with MND, and are particularly in need of people with secretarial or organisational skills at this time.
Many people who volunteer for us are currently living with or have been personally affected by MND; however it is not essential to have had experience of the disease. If you are unsure of what would be involved please do feel free to contact Volunteering Team for more information on 01604 611681.