Location

Contact

Phone

Email
Welcome to the Yorkshire Dales Branch
The Yorkshire Dales Branch was founded in1988 and is now one of over 80 Branches in the country. Our sole aim is to serve all those in our area who are affected by MND, including people with MND, their carers, family and friends.
We have our own trained Association Visitors who are well supported by the Association's Regional Care Development Advisers. We liaise with Health and Social Care Professionals such as Speech Therapists, Occupational Therapists and the Medical Profession.
We hold regular social events where friends old and new can meet for a little light relief. These have included in the past a Jazz Evening, a Duck Derby, Christmas Dinner, and informal lunchtime get-togethers. More details can be found in our Newsletter which we fondly call 'Chatter'. We have recently joined the local Harrogate Lottery, you can buy tickets and support us here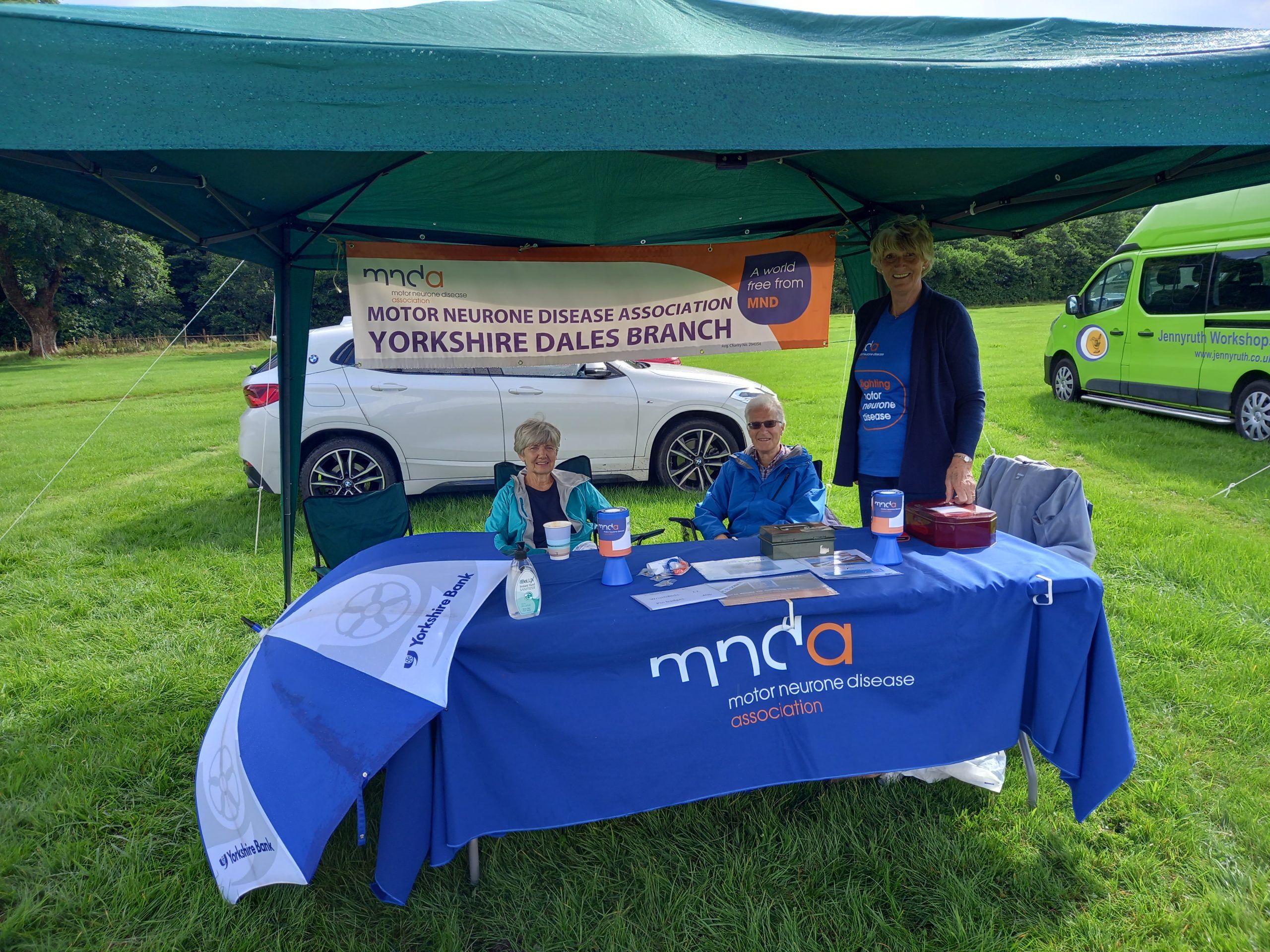 Latest News
For more information about the different events and activities organised by the branch in order to provide support, raise awareness, and fundraise on behalf of people living with MND, please contact us or visit our branch website: http://www.mndyorkshiredales.co.uk
We are looking for volunteers in Yorkshire to provide emotional support and accurate information to enable people living with MND and their families to live their life more easily and make informed choices. If you:
enjoy listening to and helping people,
are sensitive and reliable,
have between two to four hours per week to give,
you could become an Association Visitor and help us to make a difference locally.
As an Association Visitor you will keep in regular contact with people affected by MND by phone, email or face-to-face visits. The role is a challenging but rewarding one and full training and ongoing support is provided.
"After every visit I am really happy that I have given something to someone. I have made their day. I can see it on their faces. You can see their smile and how thankful they are just to have had a friendly talk".
To find out more, contact the Volunteering Team on 01604 611681, email [email protected].