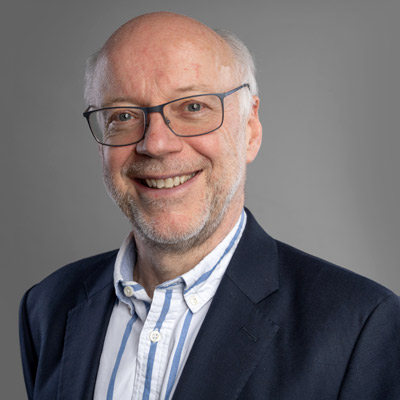 I first got involved with the Association supporting my late wife, Janis Parks, work as a Trustee of the Association and Chair of the West London and Middlesex branch. Janis's father and uncle both passed away from the disease.
During that time I was very impressed with the work of the Association and the support it gives to those living with the disease, and I am now keen to use my finance background to help the charity.
I recently retired as Senior Vice President of Global Tax for Pearson plc having previously held the same position at Cadbury plc and worked in a number of senior tax roles in the UK and the US. I also acted as a Pension Fund Trustee and member of the Finance Leadership Group at both Pearson and Cadbury.
I am a Governor and Chair of the Finance & Resources Committee of the South Thames College Group, a group of four further education colleges in South London, having previously held the same role at Richmond upon Thames college. I am also a Trustee of The Triangle Trust 1949 Fund, a grant giving charity supporting organisations working with unpaid carers and also those supporting the rehabilitation of offenders.
Outside of work I am a keen cyclist, having cycled the 100 mile Ride London event four times raising money for MND.