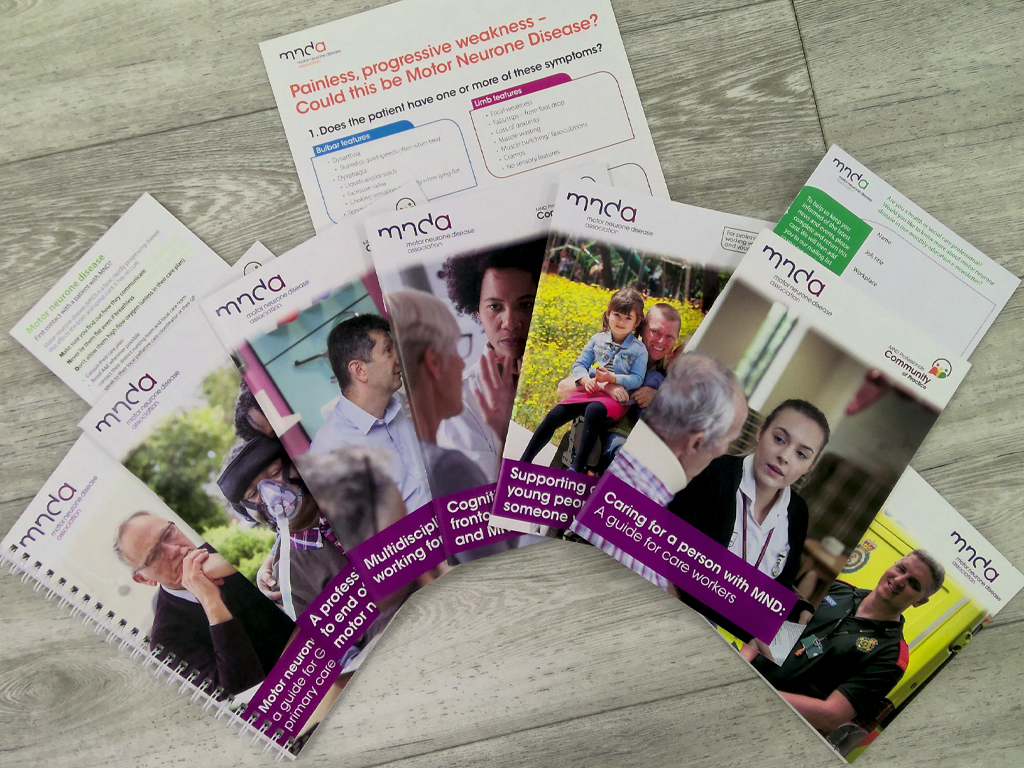 This information is for health and social care professionals.
All publications are evidence-based and reviewed by clinicians. They are regularly revised and correct at time of print. We also have a wide range of publications for people with or affected by MND.
The items below can also be ordered in hard copy from MND Connect. Email [email protected] or call 0808 802 6262.