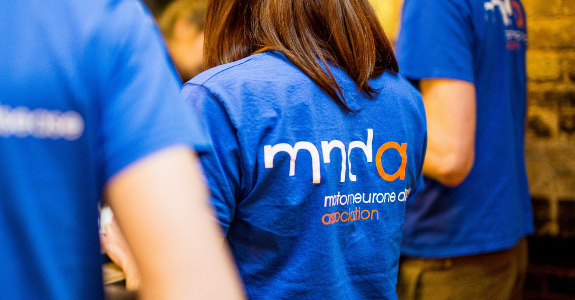 The Association

In 1979, a group of volunteers, who wanted to offer support and guidance for people affected by MND, established our Association. Volunteers still play a crucial role in our work today.

The MND Association focuses on improving access to care, research and campaigning for those people living with or affected by MND in England, Wales and Northern Ireland.

We are a membership organisation forming a powerful national and local network that provides information and support alongside fighting for improved services. We currently have volunteers in England, Wales and Northern Ireland who work alongside staff to improve the lives of people affected by MND, now and in the future.

Find out about our vision, mission and values.

Find out more about our Association strategy.
Our Structure

The Role of Trustees

An elected Board of Trustees have overall responsibility for the charity.

Local Governance

Some local responsibility is delegated by the Board of Trustees to the elected volunteer committee members of local branches. The difference between branches and groups is their structure. Both are run by volunteers, whose purpose is to support people affected by MND.

Branches are run by a management committee who are responsible for ensuring that the Branch Agreement is adhered to. The Agreement establishes what the Association expects in terms of legal requirements and good practice under charity law and are signed each year. Branch management committees are elected yearly at an Annual General Meeting.

Groups are more informal. They are not required to have a management committee, however, they do sign a Group Agreement which outlines expectations for working together.  Some groups may specialise in an area of our activities, such as fundraising.

Francis Crick House

There are seven directorates which carry out different functions under the leadership of the Board of Trustees and the Chief Executive. They are:

Chief Executive's Office
Care Improvement
External Affairs
Finance
Fundraising
People and Culture
Research Development
Our income

Almost all our income comes from three main sources;

National fundraising – income generated through national and international events including the London Marathon, various international treks and Charity of the Year partnerships.
Local fundraising - income generated by our branches and groups through local events and partnerships.
Legacies - income left to us by our supporters.

For more information on the different ways we raise our income visit our fundraising section, our legacy page or our donations page.