Gastrostomy tube – is it for me? A web-based patient decision aid for people with motor neurone disease considering a gastrostomy tube.
Using joint funding from Marie Curie and the Motor Neurone Disease Association, researchers at Southampton University have created an online tool to help people with MND make the decision about whether to have a gastrostomy feeding tube. We are pleased that this useful tool is now available on the Gastostomy tube website.
Up to two-thirds of people in the late stages of MND may have difficulty swallowing. This can lead to coughing, longer mealtimes and cause food to go down the wrong way (aspiration). These effects can lead to recurrent chest infections, poor nutrition and weight loss. People with MND may be offered a gastrostomy feeding tube to assist with these issues. Gastrostomy refers to the opening through which the feeding tube enters the stomach..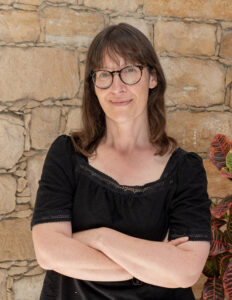 Sally WheelwrightDr Sally Wheelwright led the project to develop the DiAMoND patient decision aid. Many were involved in the development work – including people living with MND, their carers as well as clinical experts and healthcare professionals.
The purpose of the decision aid is to help people living with MND choose whether they want to have a gastrostomy tube fitted now. If they decide not to go ahead, they may want to revisit the decision later. The decision aid outlines the risks and benefits with each of these options. All the included information is evidence-based. The DiAMoND decision making aid also contains a set of questions to help people work out what is important to them around this subject so they can make a decision that fits their values and preferences.
The decision aid will help health and social professionals to discuss gastrostomy with the people in their care. Importantly it will aid shared decision making.