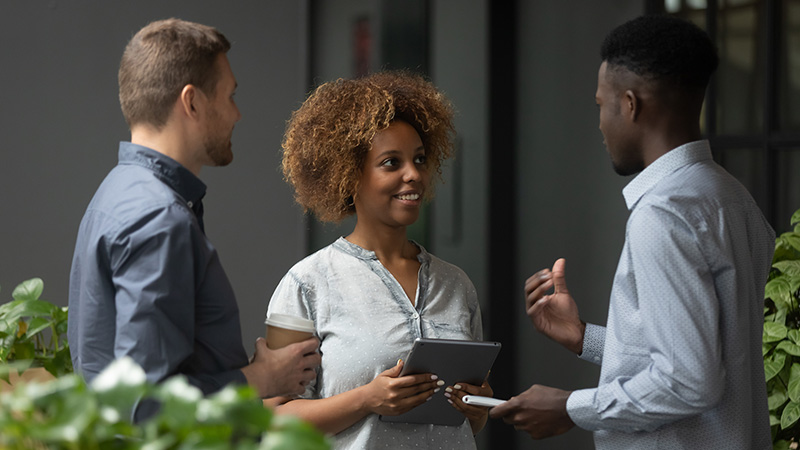 We can always learn from each other.
"It's about the practical stuff that works best for people affected by MND"
Networking events for professionals throughout the year.
Your network
Discussion is important, it can provide reassurance, help to solve a problem or spark an idea. These events bring the members of the Community together, a bit of time away from clinic to genuinely network and share ideas with your nationwide team. 
Your platform
As well as networking, these events are an opportunity to share your experience with your Community of Practice colleagues from a platform – by giving a 10 minute presentation supported by a poster. The content you share could be a case study, an audit, or an action you took to improve your service. It could also definitely be something that didn't work – we learn from mistakes and the community is a safe space.
If you want to share in this way, please take a look at the submission form. Making a presentation could count towards your professional CPD requirement. The Expert Core will review the proposals and speakers will be confirmed for up and coming events – we will work with you to ensure your presentation and poster production run smoothly.
Not a member of the Community of Practice yet?
Join the Community of Practice
Dates for the Information and Knowledge Exchanges 2024
26 March 2024: Through thick and thin - Managing saliva
25 June 2024: Managing high tone
24 September 2024: Coping with complexity
View events and book your place
Be a part of it! Present your idea to your community colleagues. Fill out a submission form any time and get your case study or practice example to us!