Impact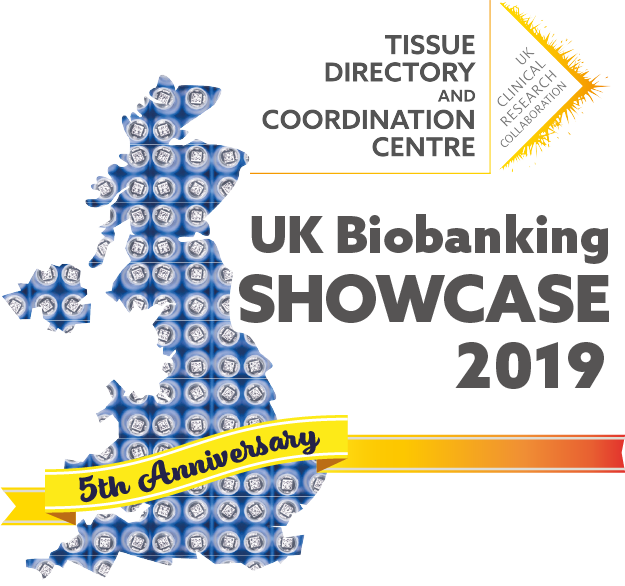 We won Biobank of the Year 2019! 
We submitted 2 case studies as scientific posters and were shortlisted along with 5 others for the award. Each year the application process is coordinated by the UKCRC Tissue Directory and Coordination Centre, with a panel of steering committee members shortlisting the winning biobank and honourable mentions.
The judging panel were particularly impressed by the number of samples that we have released to researchers, as well as the practical information readily available to researchers interested in acquiring samples. Both research case studies that we submitted demonstrated evidence of research impact and of wider collaborations and engagement.
The award was presented to us by Amanda Gibbon, chair of the UKCRC Tissue Directory and Coordination Centre Steering committee, and award sponsor, James Siddorns from Greiner Bio-One.
This is brilliant recognition of the value of our Collections: we'd like to once again thank all our participants who donated their time, samples and data to the Collections.
Special thanks to Prof Ammar Al-Chalabi (King's College London) and the Project MinE team (UMC Utrecht, The Netherlands) as well as Prof Chris Shaw (King's College London) for conducting the research that was used in the case studies.
View the poster on Project MinE work 
Networking
UKCRC Tissue Directory and Coordination Centre

 

We are a member of the UKCRC Tissue Directory and Coordination Centre. They facilitate the discovery and use of human samples and data to enable biomedical research (including the UK national directory of biobanks).

 

 

They do this by:

SUPPORTING RESEARCH: Making tissue and data collections easier to find and access through a freely accessible online UKCRC Tissue Directory

IMPROVING SYSTEMS: Developing standards and consensus on the collection and storage of tissues and data across academia, the NHS and industry so they can be more widely used across projects

IMPROVING POLICY: Working with people and organisations to promote best practice in sample collection, governance and public engagement

ENGAGING BEYOND THE UK: Connecting the UK with European and other international biobanking initiatives such as BBMRI-ERIC, by being the UK National Node (BBMRI.uk).
BBMRI-ERIC

 

We are a member of BBMRI-ERIC, the European Research Infrastructure for biobanking and biomolecular resources. BBMRI-ERIC provides services to biobanks and researchers, including operating the world's largest directory of biobanked samples and data.
You might also be interested in...