Welcome to the Coventry and Warwickshire Group
The group is run entirely by volunteers and aims to provide the best possible support to local people with MND, their families, and carers.
For more information about the different events and activities organised by the group in order to provide support, raise awareness, and fundraise on behalf of people living with MND, please contact us.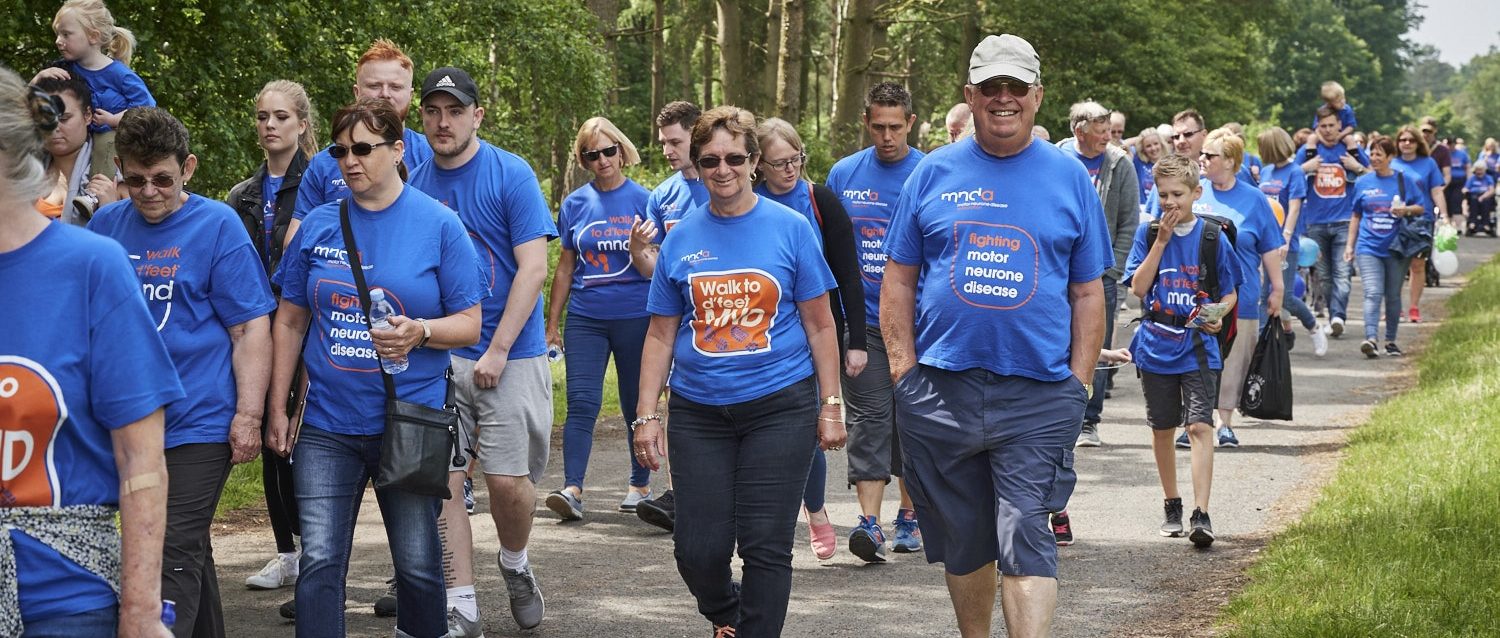 Latest news
Early in 2019, The Rotary Club of Stratford on Avon chose to support the Coventry and Warwickshire Group with a generous donation of £3,000 to provide equipment for local people living with MND. These funds were raised by local fundraising and by a grant of £1,000 from the Rotary Foundation.
Since receiving the donation in April, £2,000 has been applied to the purchase of three riser/recliner chairs and a contribution towards a mobility scooter, all to people living in the Stratford area.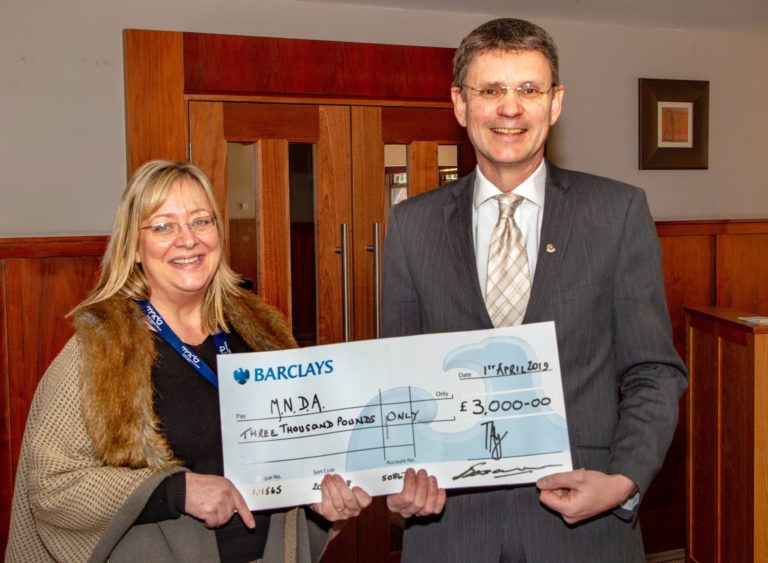 The photo shows Alison Noakes, ASC receiving the cheque from Andreas Flor, chairman of the Rotary Club of Stratford.