Location

Contact

Phone

Email
Welcome to the Oxfordshire Branch
The branch is run entirely by volunteers and aims to provide the best possible support to local people with MND, their carers and their families. There are regular support group meetings for local people living with MND, friends and family - held in North and South Oxfordshire (alternate months). Please check our planned meetings below for the next dates. Fundraising locally is a very important aspect for our branch and helps us provide local support, contribute to research commissioned by the MND Association and promote awareness of the disease.
 
Support the branch
Donate to our branch           Like us on Facebook
Volunteer with our branch
Volunteering with your local branch or group is a fantastic way to join our MND family and help your local community to make a real difference to people affected by MND. If you're interested in volunteering with the Oxfordshire branch, please use the button below to view our open opportunties (hint: choose Oxfordshire as the County in the search), or if you prefer to volunteer generally, all are weclome, please get in touch with our branch contact.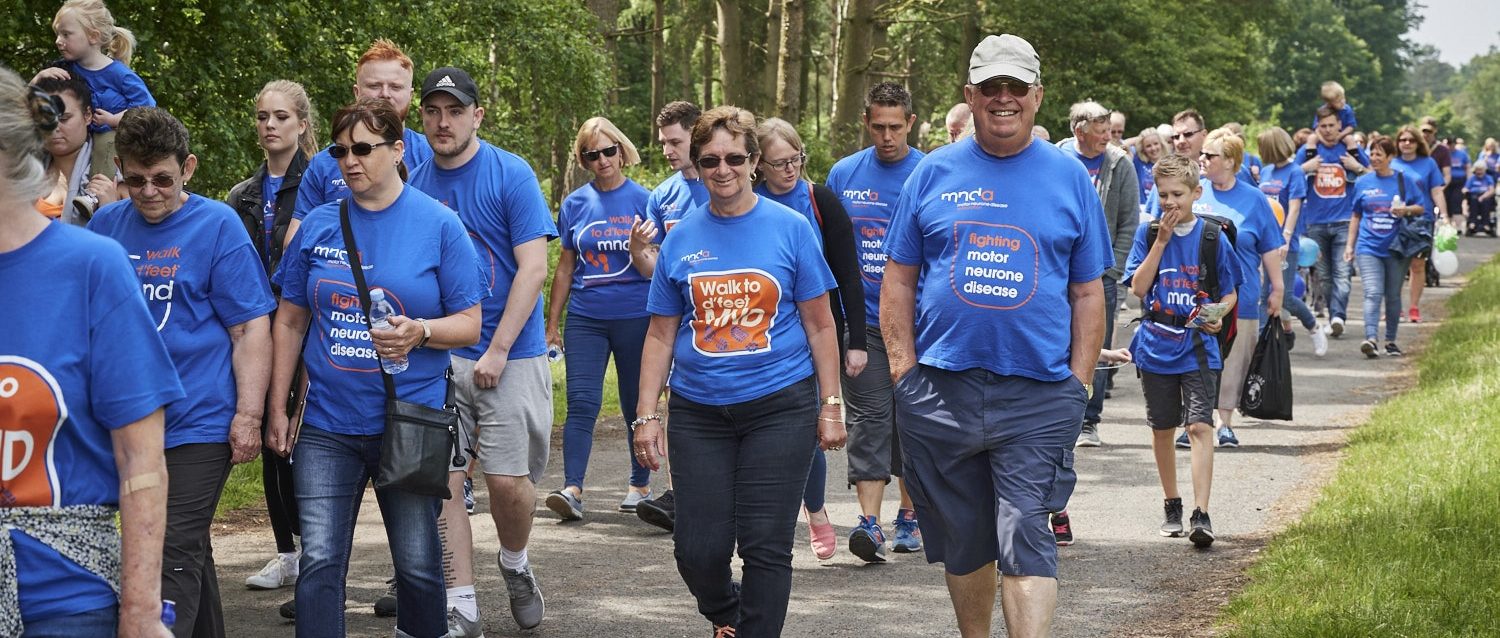 Oxfordshire Branch Interest
The following articles are of particular interest to the Oxfordshire branch:
Richard from Oxfordshire is a fund raiser for the MND Association - listen to his recent podcast
Planned Meetings
(Next) Abingdon Family & Friends Support Group
Date: Wednesday 22nd November 2023
Time: 2.00pm - 4.00pm
Location: Christ Church, Abingdon
Please contact Lesley Ogden for your invitation -
Email: [email protected]  - Tel: 01235 850372
(Next) Banbury Family & Friends Support Group
Date: Tuesday 12th December 2023
Time: 2.00pm - 4.00pm
Location: Banbury Cricket Club
Please contact Matthew Hollis for your invitation -
Email: [email protected] - Tel: 01604 800632 
Past meetings and events (updates)
Family and Friends Support groups were held on September 27th at  Wytham House, Oxford  and  October 10th in Banbury where a smaller group can meet at the Cricket Club with Matthew Hollis,Area Support Co-ordinator .The group meeting at Wytham House again enjoyed a friendly afternoon get together  and were made  welcome in the lounge room of this this attractive care home and its amenities .
Family & Friends Support Group, 11th July: enjoyed a visit to Millets Farm Centre followed by refreshments seated altogether in  the Flower Market café. Appreciative comments were made about the  friendly atmosphere.
Banbury Family & Friends Support Group, 18th April: this was a welcome return of our meetings in North Oxfordshire. The turn out was encouraging and we were pleased to see everyone.  A big thank you to the Banbury Cricket Club for hosting us and to the volunteers supporting North Oxford.
Family & Friends Support Group, 21st March: our group were made very welcome when they met at Wytham House in a comfortable room overlooking the pleasant grounds near Farmoor reservoir We hope to meet their again on another occasion.  A big thank you to the team at Wytham House and to those who attended.
New Year Event,  28th January: More than 40 attendees listened with interest to our two speakers, Professor Martin Turner - Making sense of multiple drugs available and providing trials as quickly and  efficiently as possible; and Rachel Woolrich, Psychologist with the Oxford MND team - giving an update about her work and the project funded by the branch to provide her post. Please get in touch with our branch contact if you would like to discuss any of the information shared.
Family and Friends Group, Zoom, 22nd November: A dozen or so people living with MND, family and friends, met on Zoom to hear an informative talk on Lasting Power of Attorney by specialists  in the field accredited by Age UK. The meeting was recorded, please get in touch with our branch contact if you missed the event and would like to watch the recording (for a limited time).
Annual Branch Walk, Blenheim Palace Park, 8th October: Around 150 members, fundraisers and supporters attended our fun branch walk at Blenheim Palace Park. The weather was kind and an amazing amount was raised for the Oxfordshire branch. Receipts are still coming in, but so far, almost £5000 has been raised. Well done and a big thank you to those who attended, donated, or supported.
Family and friends group, Abingdon, 28th September: This was our first face to face group meeting and was well supported. Its was such a pleasure to get back to meeting everyone in person again, thank you to all who attended and helped.
Beyond the Roadshow, Kidlington, 17th September: The North Oxford Rotary Club held an interesting and fun evening with BBC TV's Antique Roadshow Andy McConnell, world renowned glass specialist, and raised funds for the Oxfordshire branch. Our sincere thanks to the North Oxford Rotary Club for the event and everyone who attended.