In April we marked the MND Association's first Act to Adapt Action Week.
The Act to Adapt campaign is calling on councils in England to use their discretionary powers to ensure that they are meeting the needs of people living with MND in relation to accessible housing.
During Action Week (03.04.2023 - 07.04.2023) we raised awareness of the importance of home adaptations in ensuring people with MND are able to live in a safe and accessible homes.
Below, people living with and affected by MND highlight how valuable timely home adaptations are in guaranteeing safety, independence and dignity.
If you'd like to get involved in the campaign, please email us today!
KT and Kuai Peng
KT was diagnosed with MND in 2015 and lives with his wife Kuai Peng. KT has had various adaptations that have helped him. This includes a gantry hoist to hoist him up and adjust his position in his wheelchair. He has also changed to a more functional wheelchair where he can adjust his position and sit comfortably. KT uses eye gaze technology which allows him to communicate and has banked his voice to be used for this. KT still requires a wheelchair accessible vehicle and hasn't been able to receive one due to the high cost.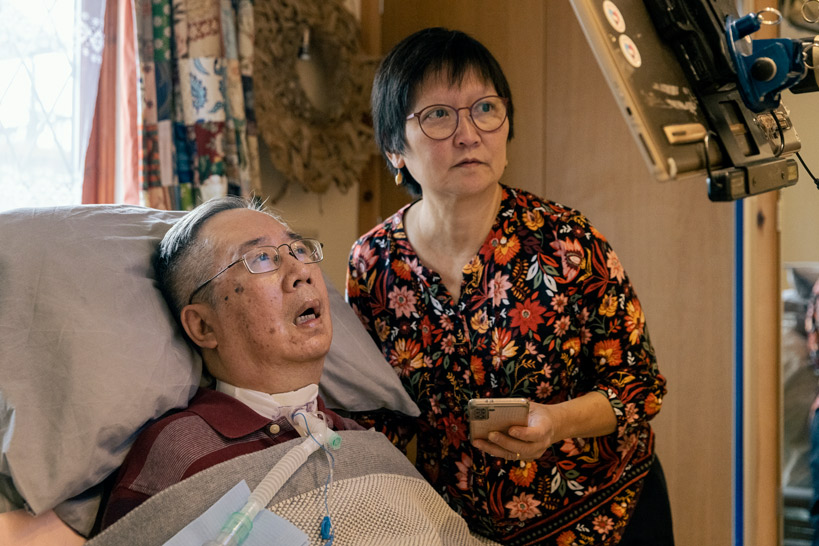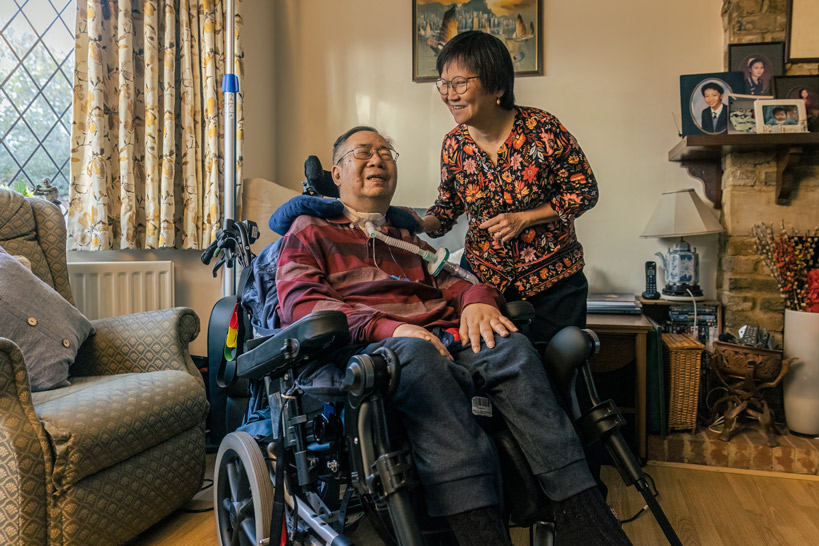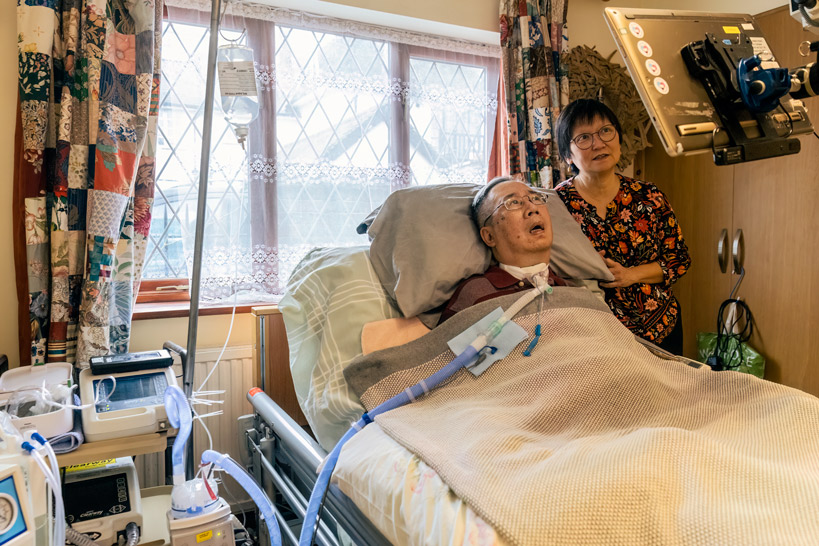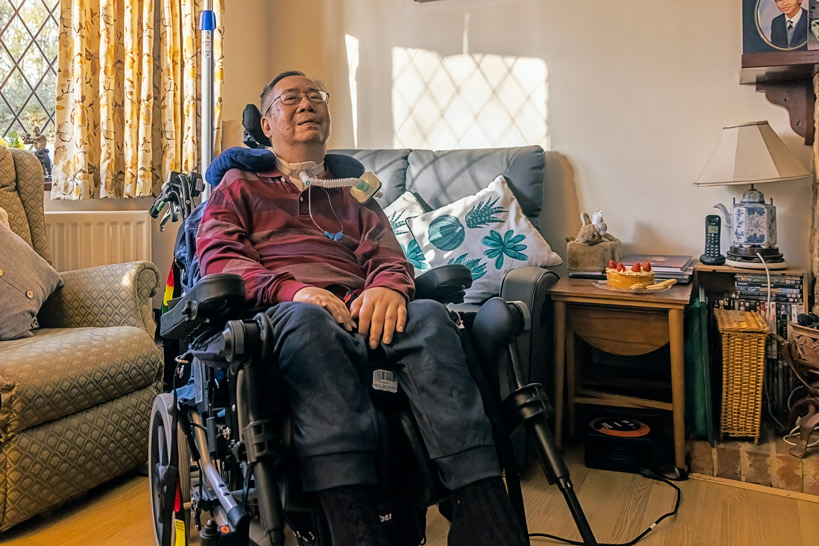 Alex and Craig
Alex lives with his husband Craig. He was diagnosed with MND in September of 2021 at the age of 30. Alex's hands, wrists and arms are the worst affected by MND and he can no longer use them as he could before. He needs to make adaptations where possible, from getting dressed to eating and drinking. Alex has had a few adaptations in his home, including use of his Neater Eater feeding device which helps him eat on his own and adjustments to his sofa. Alex is still in need of changing the bathroom to a wet room to be able to shower, alongside adaptations to make the steps within their house wheelchair friendly.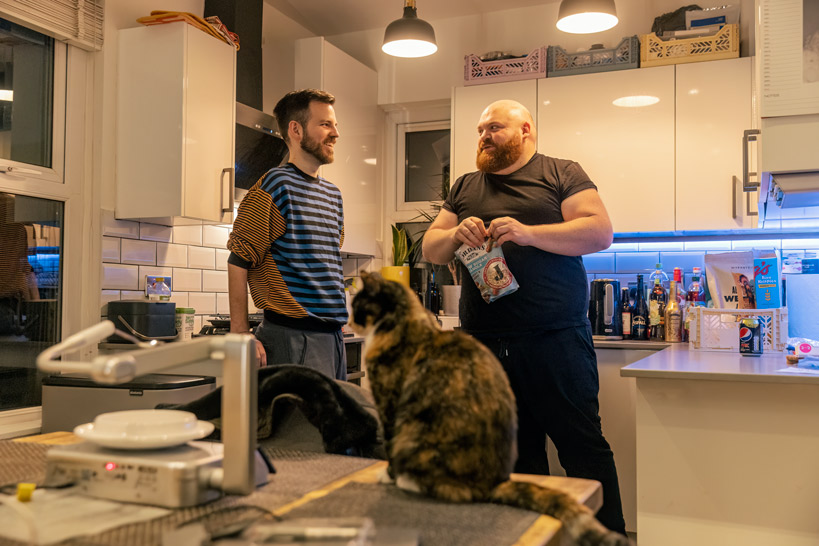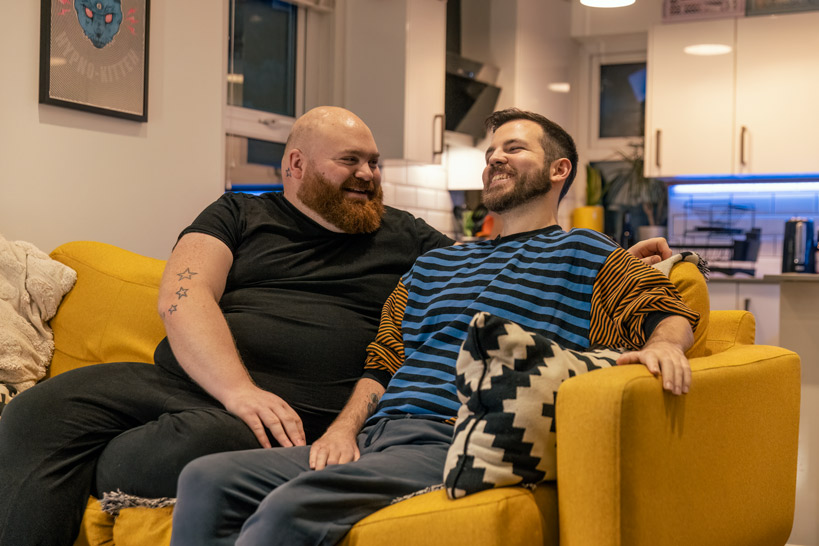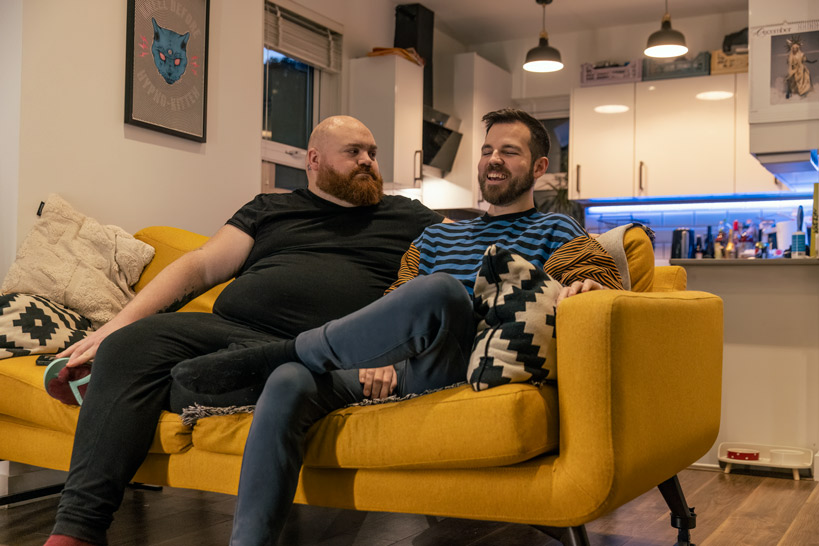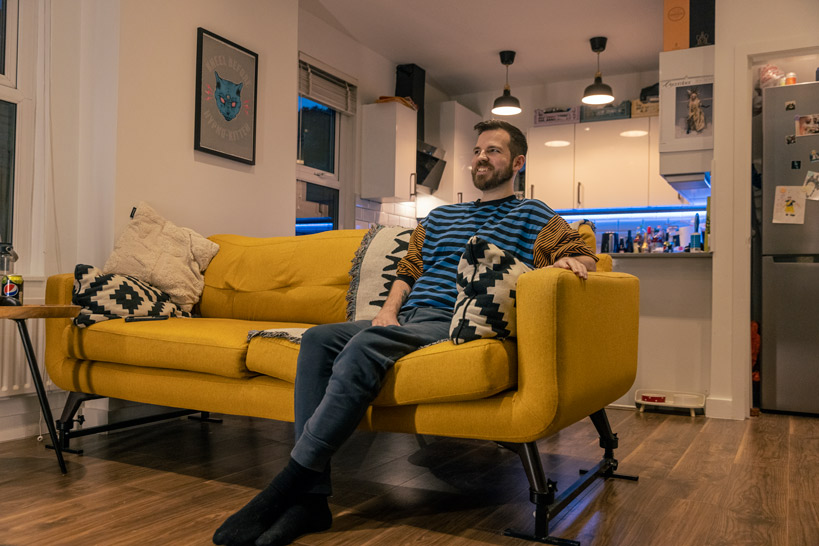 Sam and James
Sam lives with his husband James, their 5-year-old son and their sausage dog, Ralph. Sam was diagnosed with MND in 2022 and has had no adaptations to his home as of yet. Sam uses some tools to help him, including a button puller and an inflatable pillow to use for the bath. It's important to Sam to be independent for as long as he can as the disease progresses, and he requires further adaptations for this. This includes a wet room to be able to shower and not be reliant on others or a wheelchair to continue to be move around.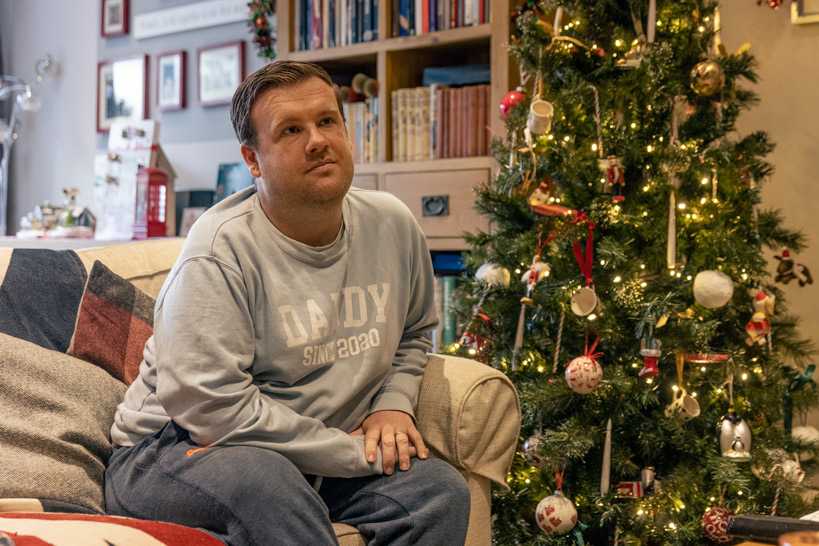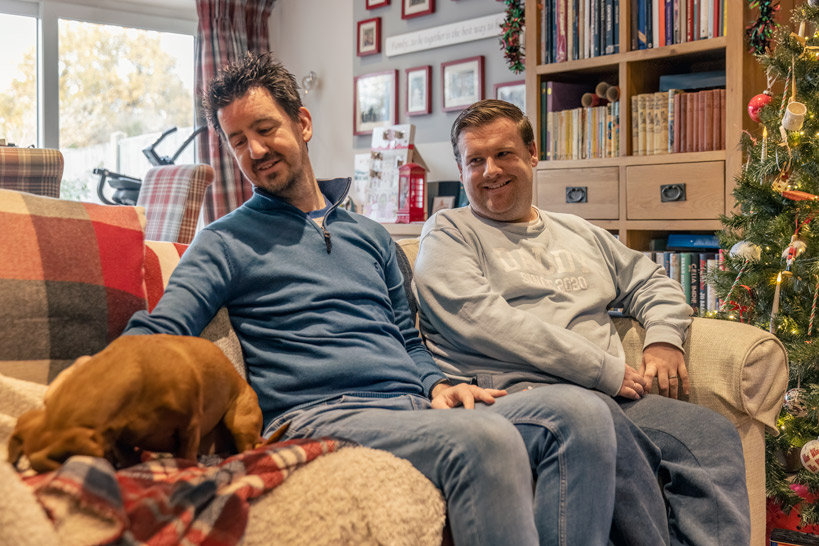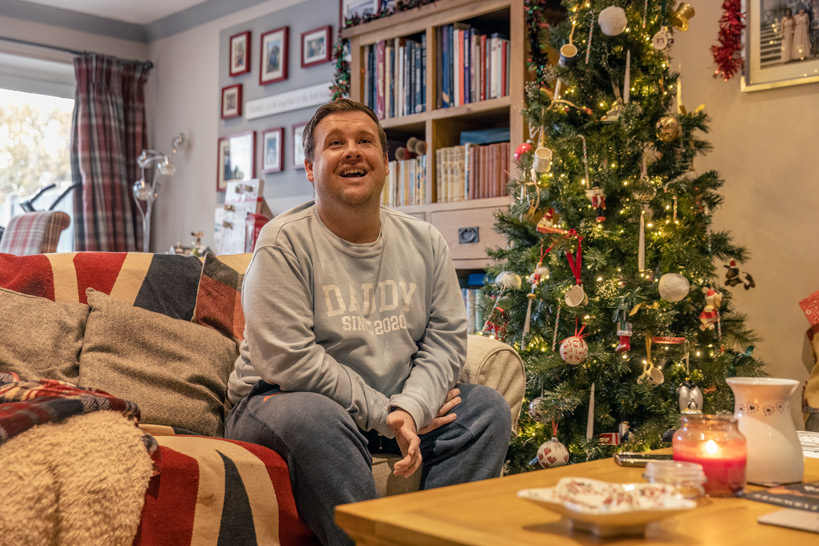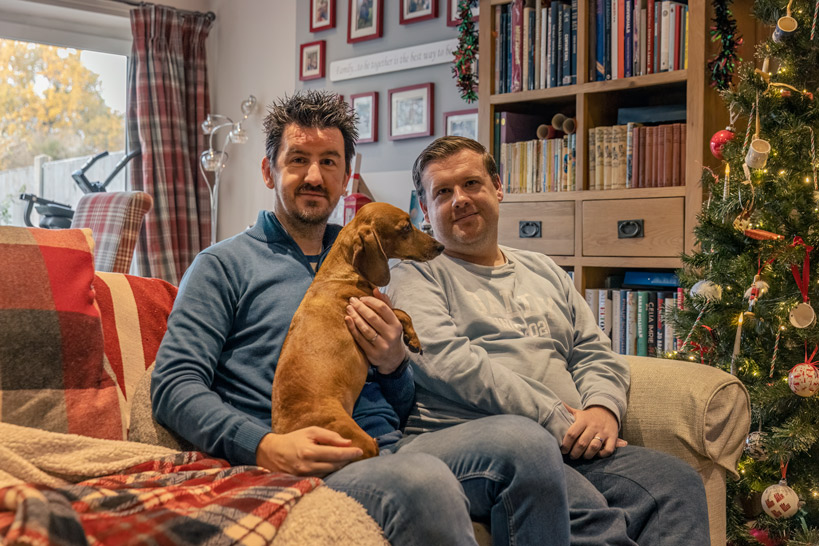 Find out more about the campaign