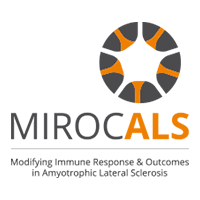 Modifying Immune Response & Outcomes in Amyotrophic Lateral Sclerosis (MIROCALS)
MIROCALS aims to find a new treatment for amyotrophic lateral sclerosis (ALS) by testing interleukin-2 (IL-2), a molecule that helps to regulate our immune system.
The aim is to develop a new therapy for ALS and through this novel trial design break the deadlock in drug development of other disease-modifying agents in ALS. It is hoped that this project will contribute to enhancing quality of life and care for people with ALS, and provide a robust model for Industry to encourage investment in ALS and other neurodegenerative diseases
Background

Despite progress in understanding ALS pathogenesis, promises of new therapies remain unfulfilled. The pioneering work on riluzole showed that it is possible to modify ALS progression but all subsequent trials of potential treatments aimed at slowing down the disease have failed. Thus, drug development in ALS, including trial design, patient selection, and outcome measures need to be re-thought if we are to break the current impasse. MIROCALS will overcome this therapeutic impasse by validating a new phase II trial design testing the efficacy and safety of low-dose IL-2 in ALS patients.
Work Programme

MIROCALS aims to perform a novel intervention study with the potential to:

Halt disease progression
Test the proof of concept that biomarkers can accelerate future intervention studies
Provide unique insights on disease pathogenesis identifying novel targets for intervention.

The workprogramme has been structured in 7 workpackages (WPs):

WP2 and WP3 relate to the performance of the clinical trial

Work package 2: Clinical trial implementation
WP2 aim at designing, getting approval and organizing the clinical trial.

Work package 3: Clinical trial conduct
In this WP, the clinical trial will be carried out in compliance with GCP/GCLP rules, to demonstrate the efficacy and safety of ultra-low-dose IL-2 for patients with recently diagnosed ALS.

WP4, WP5 and WP6 relate to the specific laboratory investigations using CSF and blood samples collected during the trial to get better insights into the effects of riluzole and low dose IL-2 in ALS patients.

Work package 4: Deep immuno-phenotyping
WP4 aims to establish the effect of low dose IL-2 on key effectors and regulators of the neuro-inflammatory process and establish their relationship with treatment responses and disease activity.

Work package 5: Brain Biomarkers
The main focus of this WP will be on neurofilaments, whose dynamic of release into biological fluids reflects the progressive cytoskeletal break-down of neurons and axons.

Work package 6: Genomics and Transcriptomics
The main objective of WP6 is to establish the changes in transcriptomic profiles in response to both riluzole and IL-2 treatment and to characterise the gene expression signatures of responders to IL-2 versus those of non-responders.

WP1 and WP7 will ensure the project management as well as organizing the dissemination of the project's results to patients and other stakeholders. 

 
Expected Impact

Major advances not only for ALS but other neurodegenerative diseases
If positive, MIROCALS will be offering a new therapeutic strategy with a high potential to generate major advances in clinical practice for ALS and for other chronic neurodegenerative diseases.
Even if low-dose IL-2 does not slow down the progression of ALS, the project will deliver many new insights into the disease, and make a major contribution to improving future trials in ALS and other neurodegenerative disorders.

 

Early exclusion of candidate strategies unlikely to succeed
The biomarker analysis will provide fundamental new insights on the usefulness and validity of surrogate markers for clinical endpoints, help uncover reasons for drug unresponsiveness, and assess whether the therapeutic strategy is still worth pursuing.

 

Improving therapeutic outcomes for major chronic health issues with significant impact on disease burden both for individual patients and for health care systems
As stated by the Council of the European Union, "An estimated 8.6 million people in Europe suffer from neurodegenerative diseases" and therapeutic progress for these major health issues has been poor. MIROCALS will contribute to the improvement of therapeutic outcomes for these highly disabling and life threatening diseases by promoting, via our new drug development scheme, the necessary conditions for improved efficiency in clinical drug development.

 

Innovation capacity and integration of new knowledge
MIROCALS will deliver the proof of concept that targeting neuro-inflammation has a significant impact on disease progression with one such disease, ALS, together with the relevant analytical mechanistic determinants predicting a treatment response on neuronal damage that could immediately be used and translated to other neurodegenerative diseases, and potential new targets for new drug developments. By delivering these innovations to market, MIROCALS will no doubt strengthen the competitiveness and growth of the major players in the neurodegenerative disorders market.

 

Societal environmental and public health impacts
This disease has a major impact on patients since it interferes with all aspects of life and is often disrupting for the affected subject but also for the whole family and social structure around the patient. We firmly believe that by building on a strong model of ALS pathogenesis, we are proposing a sound approach towards effective interventions in ALS.
The proposed clinical trial, designed to demonstrate efficacy, should prove the potential of low dose IL-2 as a treatment aimed at stopping neuronal damage. Its success will be a major breakthrough for the treatment of ALS.

 

Overall, MIROCALS will advance science in the field of ALS and more globally of neurodegenerative disorders, contribute to the development of novel therapeutic interventions, strengthen the competitiveness of European research, boost the European innovative capacity and reduce health care costs, ultimately benefiting patients and society as a whole.
Project Partners
MIROCALS consortium involves 12 organisations in Europe conducting a phase II Proof of Concept / Proof of Mechanism Clinical Trial aiming to test the interleukin-2 (IL-2) as treatment for amyotrophic lateral sclerosis (ALS).
The science of the project is coordinated by Dr Gilbert Bensimon of the University Hospital of Nimes (France) which is the trial sponsor, and Professor P. Nigel Leigh of the Brighton and Sussex Medical School (UK).
Around them, the MIROCALS consortium brings together a strong partnership of: leading scientists and clinicians from six European laboratories in France, Italy, Sweden and UK; two clinical research organisations for professional biobanking and trial regulatory-compliant monitoring; the MND Association and an EU project management company.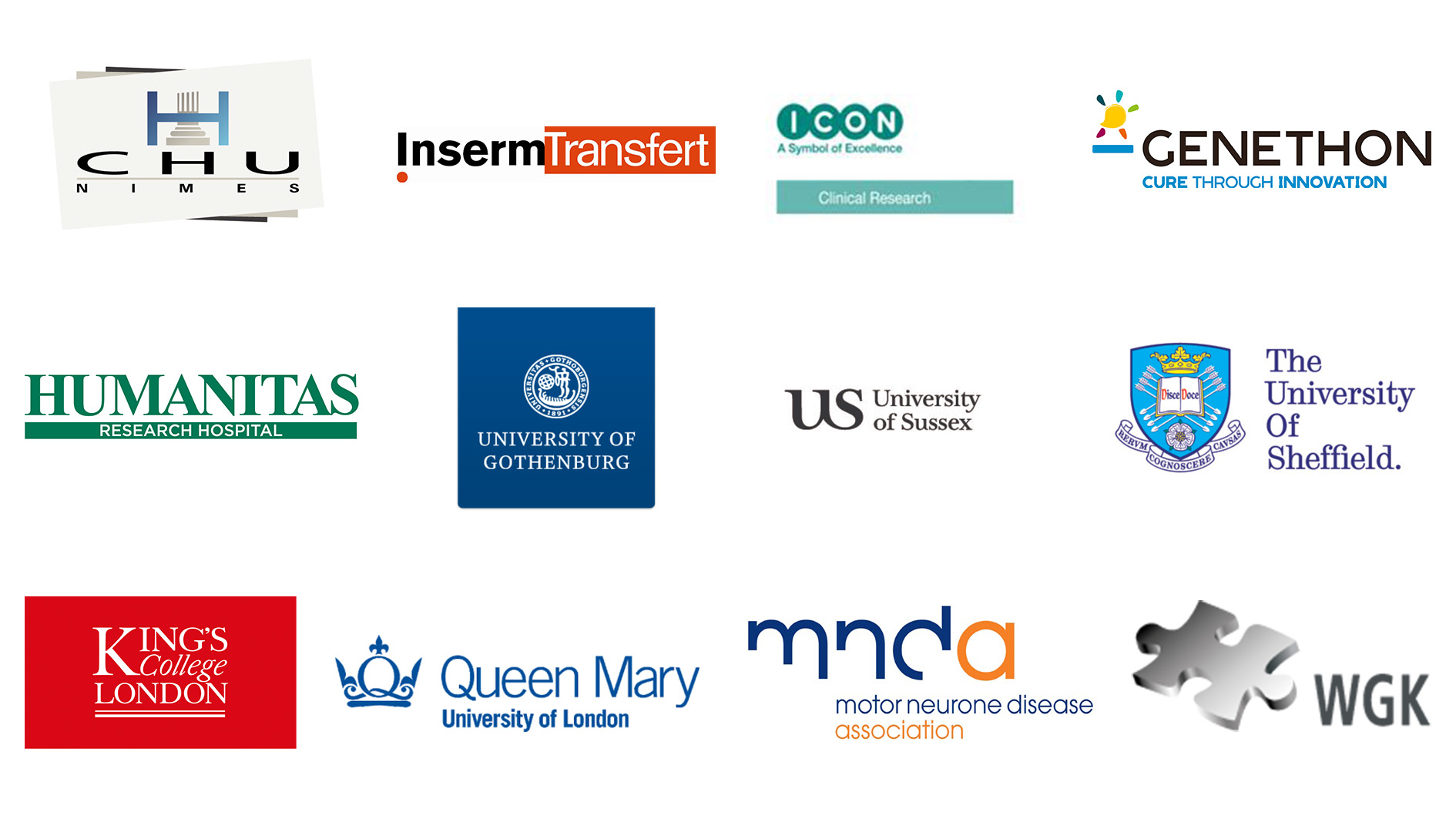 This project is funded by the EU Horizon 2020 Programme, MND Association, Programme Hospitalier de Recherche Clinique, My Name'5 Doddie Foundation, Association Francaise contre les Myopathies, MND Scotland and Association pour la recherche sur la SLA.